Me and the boy went shopping recently and we picked up Kinect for Xbox 360. I'm in absolute love! In my opinion its better then my Wii which I will be selling at some point, with the money i get I might buy my little one a DS or something. I feel kind of bad as Wii has good games for kids, but we wont be using it now we have kinect. Wii is aimed more toward kiddies from 3 years old whereas Kinect isn't exactly aimed at kids at all.
Anyway my new fitness love is ZUMBA
Everyone knows that Zumba is the 'in' fitness thing and I know exactly why, Its more like having fun than working out! You can burn a mega amount of calories in which seems like a very short time. Although i'm bummed I have to work the calories burned in a 'Zumba class' out by myself.
So in all honestly I find myself a bit of a good mover after downloading the demo I did a couple of runs on that, then brought the game outright.I went straight on to a 45 min workout class intermediate. The game does not tell you what move is next your thrown straight into the deep end. However if you went to a Zumba class that exactly what happens, so I've heard. When dancing you get a person who looks a bit digitalized like this.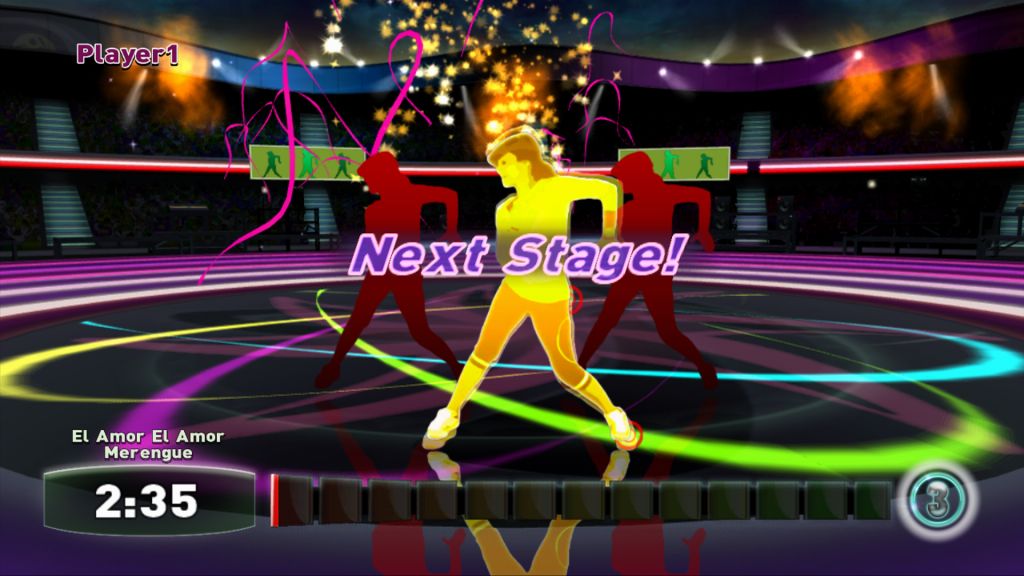 The person goes green when you hitting all the right movements, yellow when your doing some of it and red when you totally off key. It also highlights the areas your not doing right in a circle, so then you can rectify yourself. The bar down the middle goes up as you hit the moves right and then brings you up stages, which get you better points.
In all honesty this game is fairly new to me and i'm navigating my way through it at them moment so im not 100% on everything. Navigation is 'fumpy' there must be another way of making this easier, and im sure they will rectify this in the next game.
I read on one review on Amazon that one lady dropped a jean size in a week and after 6 weeks her body is completely different. YES PLEASE!! This game is all wiggling your hips, moving your legs, waving your arms and shaking what your mama gave ya! Change your clothes into work out clothes when you do this as you get very very very sweaty!
All in all im in love!
FayellaFairy xxx